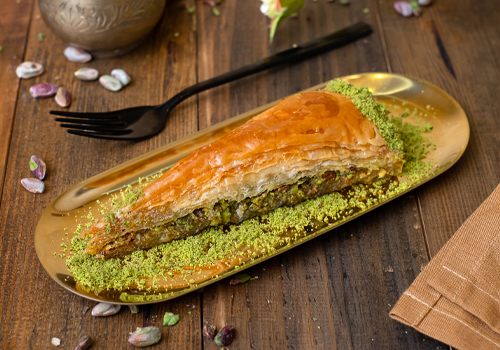 Baklava is a rich and indulgent Turkish dessert made of layers of filo pastry filled with chopped nuts and sweetened with honey or syrup. Tatli Sarayi specializes in crafting exquisite baklava and other traditional Turkish sweets, offering a delightful taste of the country's culinary heritage.
Sweet, Fluffy & Delicious
Sweet, Fluffy & Delicious
A very delicious Turkish dessert , the chef is very friendly and generous, he is a Turkish native guy but he can talk in Arabic like native syrian.
Nour Khoudary
Authentic Turkish baklawa taste, their chef is Turkish, it is same like the Istanbul baklawa I was craving so long. Strongly and strongly recommended
Maryam Alnuaimi
Lovely Bakalva. We tried different ones and we really liked the triangle ones with pistachio ..so good
Samar Said