A Taste of Turkish Tradition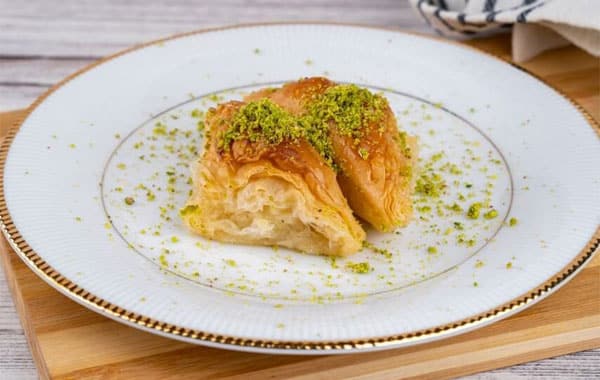 Cream Sobiyet is a classic Turkish dessert that encapsulates centuries of culinary heritage. Its origins can be traced back to the Ottoman Empire, where flavors and techniques were perfected over time. Today, Cream Sobiyet has made its way to the hearts with us the best sweet shop in Abu Dhabi, promising an authentic taste of Turkey's rich dessert culture. The search for the best Turkish sweet shop near me often leads to Tatli Sarayi, the Turkish dessert shop near me. Located conveniently near you, this Turkish sweet shop is a haven for those seeking a memorable dessert experience. Their passion for preserving the traditional methods and flavors of Turkish desserts shines through in every bite
The Best Sweet shop in Abu Dhabi
Our commitment to quality, tradition, and the art of sweet-making has earned us the prestigious title of the best sweet shop in Abu Dhabi. Nestled in the heart of the city, our shop is a haven for dessert enthusiasts, locals, and tourists alike. As you step into our welcoming and aromatic store, you'll be transported to the enchanting streets of Turkey and the Middle East.
A Taste of Turkish Delight Near You
Are you searching for a "Turkish dessert shop near me"? Your search ends here! We take immense pride in offering an array of Turkish desserts, including the irresistible Cream Sobiyet. Each bite of our Cream Sobiyet is a journey through time, echoing centuries-old recipes and traditions that have been passed down through generations. This heavenly dessert consists of layers of crispy, golden phyllo pastry, rich cream, and a drizzle of fragrant syrup, creating a perfect balance of textures and flavors.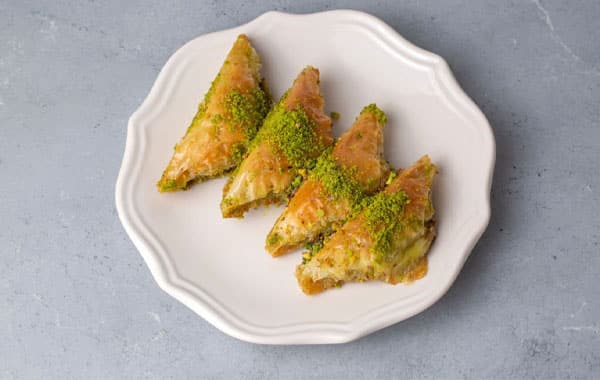 Arab Sweets Online - Order from Anywhere
For those days when you're yearning for a sweet treat but can't make it to our physical store, fret not! We've made it easier than ever to enjoy our delicious offerings. You can now savor the magic of our desserts from the comfort of your home by ordering Arab sweets online. With just a few clicks, you can have our Cream Sobiyet and other delectable treats delivered right to your doorstep.
Why Choose Our Cream Sobiyet?
1. Authentic Flavors: Our Cream Sobiyet is crafted with the finest ingredients, ensuring an authentic taste that transports you to the streets of Istanbul or the bustling markets of Dubai.
2. Quality Assurance: We prioritize quality and consistency, and each bite of our Cream Sobiyet reflects our dedication to perfection.
3. Variety: In addition to Cream Sobiyet, we offer a wide range of Turkish and Arab sweets, ensuring there's something for every sweet tooth.
4. Customer Satisfaction: Our loyal customers trust us for our exceptional service and the unforgettable experience we provide.
So, whether you're looking for the best sweet shop in Abu Dhabi, a Turkish dessert shop near you, or a convenient way to order Arab sweets online, Tatli Sarayi is here to satisfy your sweet cravings. Visit us today or place an online order to embark on a delightful journey through the world of Cream Sobiyet and beyond. Your taste buds will thank you!